Installation of Your Three-Season Room from PorchPros™
What to Expect from Your PorchPros™ Installation
When you make an investment in your home with a PorchPros™ screened in patio, you're in safe hands. Our expert local PorchPros™ will handle every step of measuring, ordering, and installing your new space.
Measuring Your New Porch Enclosure System
Seamless screened in patio installation starts with correct measurements.
Your local PorchPros™ will tailor make every window and door to the exact specifications of your property to give you the very best results.
Because we design solutions made for your home, we can even install screened in patios in spaces that aren't completely level, plumb, or square.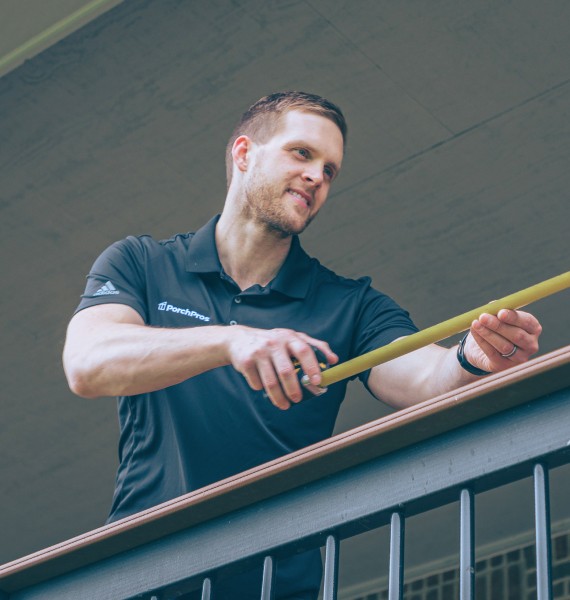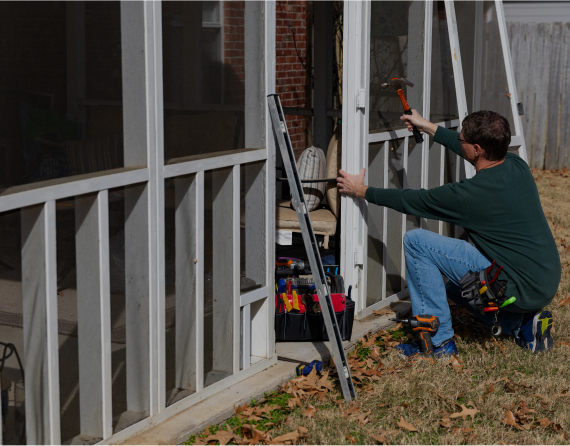 Installing Your PorchPros™ Screened in Patio
When it comes to installation day, your new screened in patio will be finished before you know it.
Most installations take less than a day.
Speak to your local PorchPros™ representative to confirm how long your installation will take.
Before installation day, PorchPros™ will let you know what preparations you need to make. Typical preparations include clearing the covered area of any furniture or ornaments.
It's also a good idea to clean thoroughly before your windows and doors are installed. Take the opportunity to remove any dirt, earth, and leaves from the great outdoors, as it will be much easier to sweep or hose the area down before your new walls are in place.
Replacing the Vinyl Glazing or Screen Mesh in Your PorchPros™ Windows
Our FlexiGlaze vinyl glazing and mesh screens are designed to last for years, but if you need us to adjust or replace them, it couldn't be simpler.
Simply contact your local PorchPros™ representative to arrange the replacement.
Most adjustments to your vinyl and mesh can be made at your property, and don't take very long to complete.
Cleaning Your PorchPros™ Three-Season Room
The materials we use to create all PorchPros™ spaces are designed to be easy to maintain. We want you to enjoy your screened in patio for years to come, so follow these simple instructions to keep your new space in top condition.
To keep your porch enclosure looking its best, regularly clean the mesh and FlexiGlaze on both sides using a duster or microfiber cloth. This removes any dirt that can collect over time.
As part of your routine household cleaning, also wash down the vinyl glazing using clean water and a mild detergent, if necessary.
 Never use harsh chemicals such as bleach or ammonia on your FlexiGlaze.
Apply your water and mild cleaning solution using a damp microfiber cloth and dry the porch window immediately after cleaning. This will prevent streaking and keep your vinyl glazing clean and clear for years to come.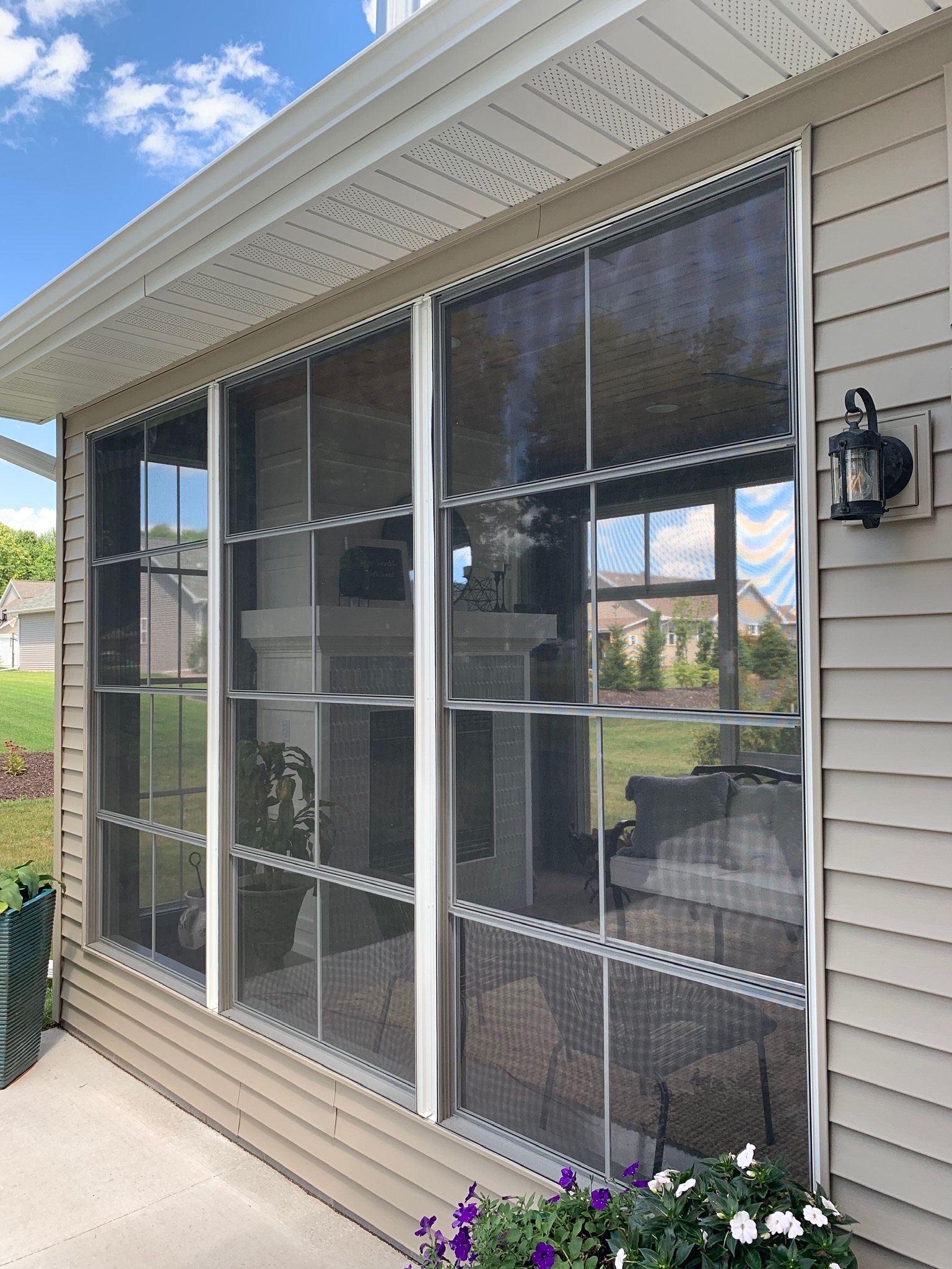 PorchPros™ is Always Here to Help
If you have questions about a porch enclosure installation from PorchPros, reach out and one of our expert contractors will be happy to help.